Things Men Secretly Love About The Woman In Their Life
If you've been with your husband, fiancé or boyfriend for a while, you may have noticed that he is quite vocal about some things (e.g., sports), but perhaps quite muted about others (e.g., your relationship). Not that sports are not important — believe me, they are — but when it comes to critical relationship questions, many women ask, "What is he really thinking?" The silence can be frustrating, especially with your relationship on the line.
Most similar responses of 500+ men for the question; "What do you secretly love about your girlfriend/fiancée/wife?" are explained below.
Her smiling and laughing at my good (or not-so-good) attempts at humour.
Echoing many similar comments, one guy confessed, "The way she laughs at my dumb jokes, she always manages to put a smile on my face." Another wrote, "When I say something funny, I love seeing her smile and the way she laughs and giggles. Makes me wanna kiss her every time."
Catching her looking at me in a loving way.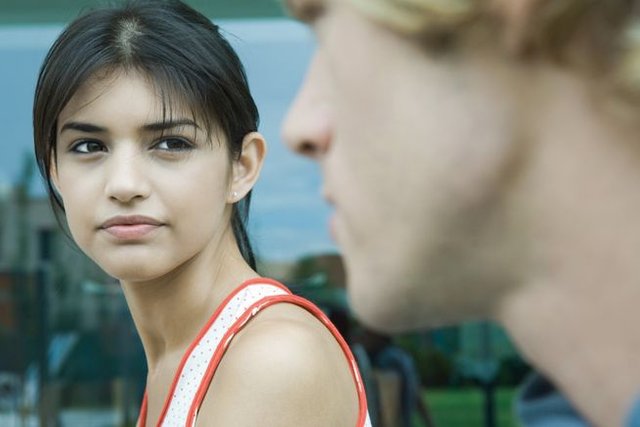 One man wrote, "When she looks at me and I catch her and she looks away really quick. Makes me melt and feel so wanted." Seeing a girlfriend or wife secretly giving adoring looks was a definite turn-on for men, with one writing, "Her loving look toward me when she doesn't know I see her is simply the best."
Her acting shy and adorable, or doing something unique, such as the way she crinkles her nose, bites her lip or fidgets with her hair.
One guy wrote, "I love the way she twirls her hair when she gets nervous." Other men wrote about loving the way their girlfriend gets shy or embarrassed, with several citing blushing as a big attraction. Men also wrote about very unique things they love about their partner. "The way she wears my shirts that are way too big for her, so they look like dresses," wrote one. "Honestly I love it when she sneezes. She sounds like a kitten, it's so adorable," said another. Clearly, these men love their partners and their one-of-a-kind quirks.
Her getting aggressive with me, such as squeezing my butt, biting my lip when we kiss, and initiating sex.
On the aggressive theme, big hugs and hugs from behind are popular: "I love it when she surprises me with a big hug from behind," wrote one. Aggressive kisses also made the list: "I love when she bites my neck and lip when she kisses me — a real turn-on," said another. Not surprisingly, initiating sex — oral and otherwise — was also popular.
Playing with my hair or rubbing my shoulders or back.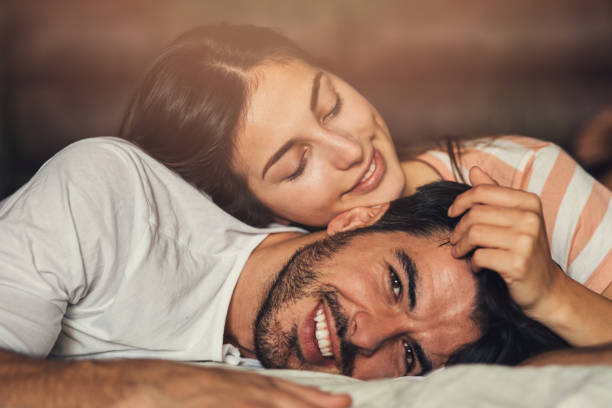 Hair, shoulders and back were also popular with men. One man wrote, "I love the way she plays with my hair. That always drives me crazy." And another wrote, "When she rubs my back and shoulders, that's one of my favourite things in the world."
When she wants to cuddle with me and nuzzles up close to me.
Breaking wide open some manly stereotype, many men admitted they melted when their women wanted to cuddle with them. "I love the cute way she asks me to cuddle her before bed," wrote one cuddle-friendly man. Another wrote, "My favourite thing is when she's laying on my chest, trying to get as close as possible to me."